Thought I would also run my log here too.
I'm 40 years old 6'3" and currently 273lbs. I have been lifting on and off since 13 and played football through high school. I have never competed and never will. I like it just being a hobby but take it seriously. I have been on HRT for a little over 3 years. Dropped 40lbs. in 3 months after starting HRT and eating low carb.
This hairy ass fat boy isn't taking his shirt off for you homos so I guess this is my starting pic.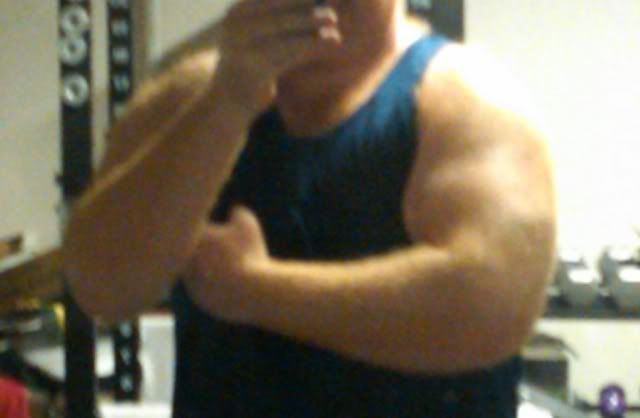 Here is the plan:
12-16 weeks
400mg Test Cyp
400mg Mast E
120mcg GHRP-6 before bed on weight lifting days
12.5mg Asin ED
250IU HCG 2x week
EC stack once to twice a day
Clen 3 weeks on 3 weeks off w/ a little benadryl
Kicked my Armour Thyroid(T4/T3) up 50%
I will also be taking 7500mcg of B12 SubQ split into 2 doses a week.
I have been cutting carbs down a little and staying between 2000 and 2500 calories a day. Cardio has been pretty good too. Last week I hit the bike 7 days and over 3-1/2 hours.
Weights are a 3 day split because I have limited time so I do what I can.
I started the cut about a month ago and with Thanksgiving I'm only down about 9lbs. I kicked the Test up last week and should have the Mast early next week.
Last edited: