spongebob, spongebob came in on monday. he is an 8 week old corgi. he had been hit by the neighbors car on friday and was dragging his back end around and wouldnt use his left rear leg. xrays revealed a broken femur. the owners elected to have him euthanized as they didnt want to pay to have it fixed. luckily i came back as they were getting ready to do the deed and told them that we should offer to allow them to donate him to the clinic and we would fix the leg and find him a home. thankfully, they took that option and signed him over. the owner said that her husband didnt like the dog anyway.
i was going to try and fix it yesterday but we were too busy. so today was the day.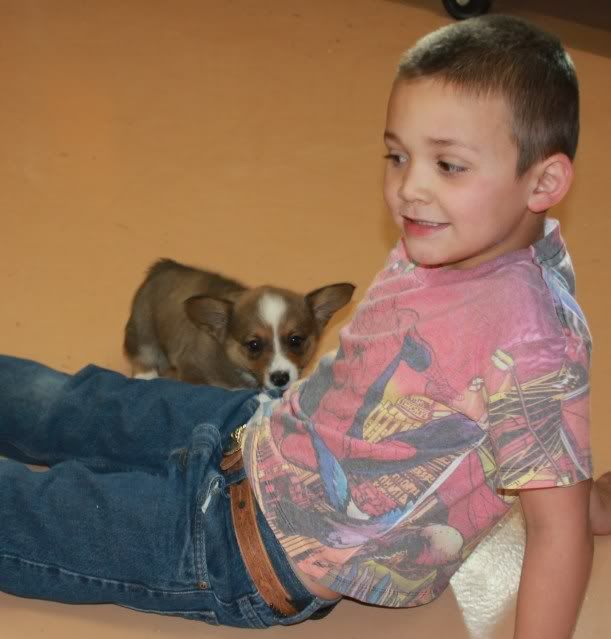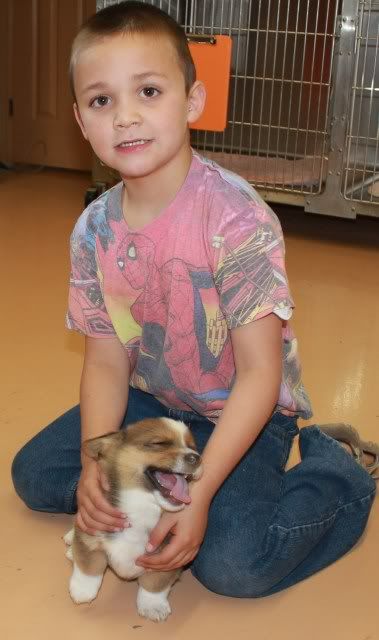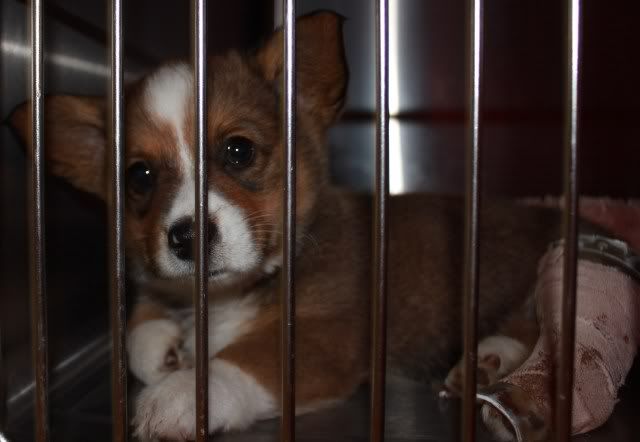 this was this morning. zac has such a tender heart for all the puppies and kittens. he gave him the name spongebob.
surgery was way more difficult than i had expected. i really didnt know what to expect as i have never fixed a leg on a puppy this young or this small. the bones are sooooo small. took a few tries to find the right size pin as the way the bone was fractured and the shortness of it made it difficult to find the medullary cavity. i finally got it figured out and passed the pin with just the chuck as the bones are very soft. i was very pleased with how well it all came together! and also that spongebob lived through surgery as anesthesia is very hard on these youngsters.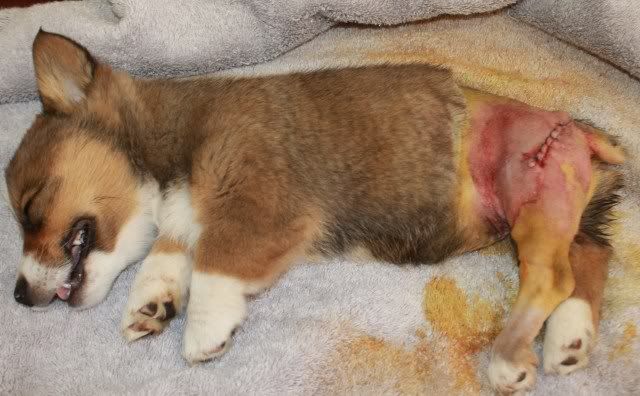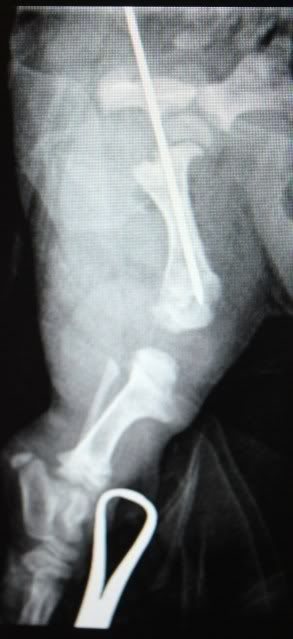 i will keep you all updated. will probably only leave the pin in for 3 or 4 weeks at most. babies heal incredibly fast and the tip is in the growth plate and i dont want to retard the growth in his little bone. even though it isnt going to grow much anyway
we will be looking for a home for him so if anybody is interested, let me know!